Northern California Volleyball Association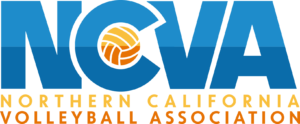 Sign-up for our monthly newsletter!
Get information on upcoming events, links to purchase guest ticket, useful venue information, and more!
2023-2024 Special Tournaments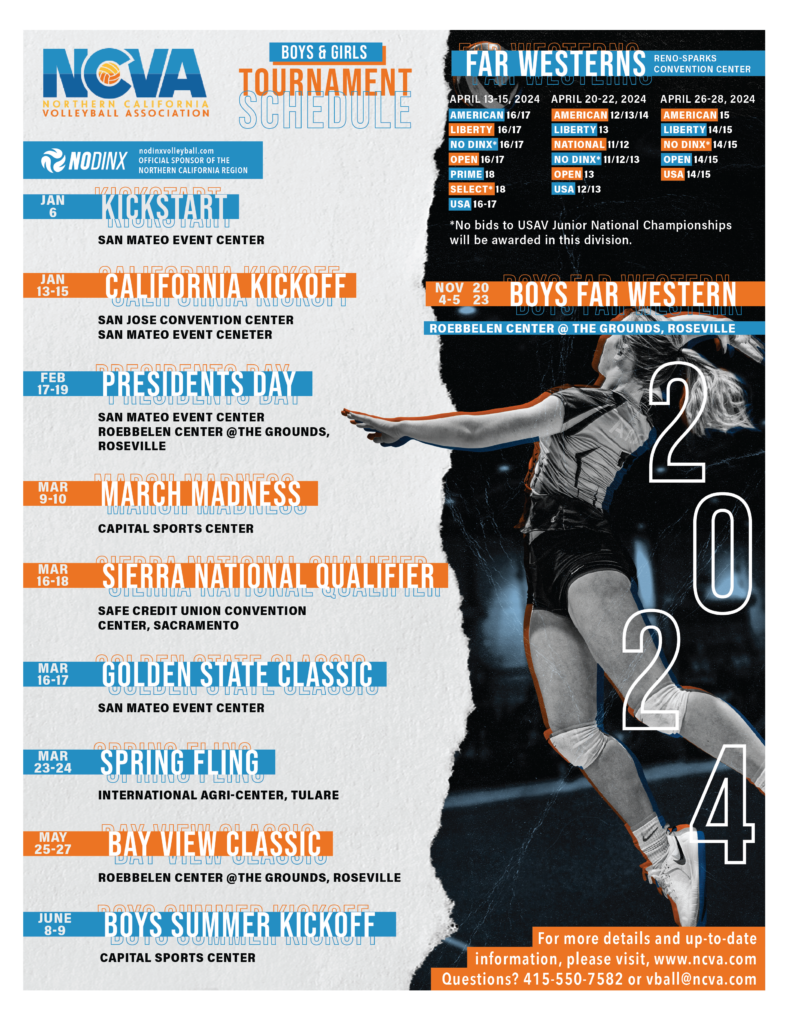 Founded in 1982, Northern California Volleyball Association (NCVA) is a 501c3 non-profit organization recognized as the Regional Volleyball Association (RVA) for all of Northern California and Northern Nevada. NCVA is one of 40 RVAs under USA Volleyball (USAV), the non-profit organization recognized by the United State Olympic Committee (USOC) and the Federation International de Volleyball (FIVB) as the National Governing Body (NGB) for the disciplines of beach volleyball, indoor volleyball, and sitting volleyball in the United States.
NCVA has over 25,000 registered members, 1,400 teams, and 400 clubs throughout the region. With Boys' programming running September through January, Girls' programming running January through May, and Beach programming running May through August, NCVA is one of most active of the 40 USAV Regions. With significant growth over its 35 years, NCVA has become the third largest region of USAV offering many levels of league and multi-day tournament options, including the well-known NCVA Power League, Far Western National Qualifier/Bid Tournament, and Sierra National Qualifier. These high-level events award bids to the USAV National Championships, the pinnacle of play in the United States for junior athletes.
Regardless of age, background, or skill level, NCVA offers a variety of opportunities for every athlete to play volleyball, both in our region and throughout the United States.
Subscribe to NCVA Updates
NCVA and Championship Combines Present
The College Eval Combine Sacramento
July 24, 2021
Get Trained, Evaluated and Recruited

A diverse group of colleges will be attending from JC, NAIA, DIII, DII and DI.
Don't miss your chance for an unbiased evaluation by a college coach!